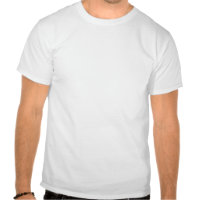 When we want to give someone the message that we dislike them, or are angry at them, we may give them the cold shoulder, where we treat them with coldness, indifference and disdain. So we know the meaning of cold shoulder, but what is the origin of the cold shoulder phrase?
Fun Folk Etymology Origin of Cold Shoulder
(which is sadly likely not to be true)
There's a great story in circulation that when guests came over to dinner, if they were welcomed, they would be given a delicious plate of steaming, hot food, aimed to please and impress. If however the company was not wanted, a passive aggressive, subtle way of letting them know this was by giving them cold food, and even more insulting was to give them cold, poorman's food, such as the inferior meat cut: a cold shoulder of mutton.
Two reasons why this theory may not be correct are:
a.) The first textual use of the phrase in 1816 made no reference to food at all, and reveals other potential origins of the phrase.
b.) Giving cold cuts of meat is far from insulting in most circles even today. Why give a cold shoulder of mutton when you can ward off unwanted guests with gruel-like slop or a plate of raw turnips?
The More likely Etymology of Cold Shoulder

The first time the phrase "Cold Shoulder" was seen was in Sir Walter Scott's text, The Antiquary
, which said:
"The Countess's dislike didna gang farther at first than just showing o' the cauld shouther".
In a later novel of his, Scott wrote "I must tip him the cold shoulder, or he will be pestering me eternally", which again has nothing to do with cold mutton.
Scott's use of the phrase suggests that it has its origin in body language. It is a natural human tendency to coldly turn your back towards someone who you dislike. This is the universal language of dismissal and rejection. When the rejected person looks in your direction, all he sees is your back and shoulders, over which you may occasionally peer at them frostily.
Since Scott is the first to use the term cold shoulder, and since he is known for coining other phrases like "lock, stock and barrel" it is likely he was the first to coin the phrase "cold shoulder".
Related articles
See other articles in the etymology category including:
- Jet Black: Why do we say something is "jet black"?
- Limelight: Why do we say someone is "in the limelight"?
- Love (tennis): Why do I say "love" instead of "zero" in tennis?
- OK: Why do I say "OK"? What does OK stand for?
- Pitch Black: Why do we say something is "pitch black"?
- Sleep Tight: Why do I say Sleep Tight?
Related products

Note:
This site is working in affiliation with Amazon.com (for USA visitors) and Zazzle. If you like a product that was recommended anywhere on this website, please consider buying these products via the links on this site, to help keep this website running. Thanks