"Life is the first gift, love is the second, and understanding the third" -  Marge Piercy
Hi, I'm Lior. I'm a qualified biologist, nutritionist, naturopath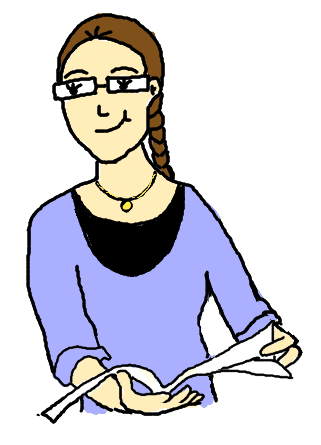 , the founder of this site, and an insatiably curious human being! One of the biggest passions in my life is getting to the root causes behind: why we do the things we do; why we feel the way we feel; and then using that knowledge to lift people up into a more aware, healthier* and happier state.
SayWhyDoI.com is where I share answers to a lot of questions we often ask ourselves… and also to a lot we may not ask, but when the topic is ever raised in conversation we wonder: "Say, Why DO I do that?"
This site was launched in December 2010, and aims to be your first port of call next time you find yourself asking "Why do I….?"
Pull up a seat, make yourself at home… and I hope you enjoy SayWhyDoI.com

*  *  *  *  *
FAQ:
Q. How do I get you to answer a question I've been wondering about?
A. You can send me an e-mail at:

Alternatively you can post a question on the saywhydoi.com facebook fan page wall.
*  *  *
Q. Who draws the cartoons you use?
A. All of the cartoons with the saywhydoi.com logo on them are by me. I use Paint.NET and a Wacom Tablet
. Many of the other images on this site are from our affiliated sites Zazzle and allposters.com.
*  *  *
Q. Which resources do you use to answer the questions?
A. I use a wide array of resources, from journals and books to the Internet. My best efforts are invested to assure the information posted here at SayWhyDoI.com is as accurate as possible. If you see something that you think needs changing let me know via comment or e-mail.
Help keep this website running:
This site is working in affiliation with Amazon.com, Zazzle and allposters.com. If you like a product that was recommended or linked to anywhere on this website, please consider buying these products via the links on this site to help keep this website running.
If you enjoy saywhydoi.com feel free to use the button below. I really appreciate your support!

* * *
* Understanding is particularly important when it comes to my field of expertise, health. In some of the health articles on saywhydoi.com you'll find some nutritional suggestions and I think it's important for me to mention that whilst sometimes nutritional deficiencies or imbalances are the root cause behind certain health issues, at other times, such imbalances are the side effect of something deeper that often has a psychological allignment origin. In the latter cases, though nutritional supplements and other medicinal treatments may help, they are usually patch-treatments that won't treat the root cause. In the vast majority of cases, I strongly agree with Dr Richardson, who said: "My many years of practice convinced me that the only real value patients receive from a treatment was through their understanding of helping themselves and knowing that no physician could help them so long as they continued the habits that originally produced their condition".
* * *
Directories that list SayWhyDoI.com