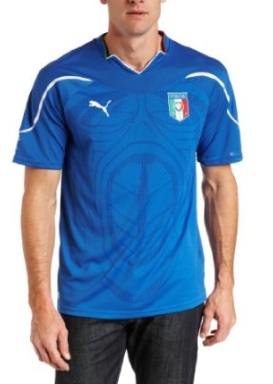 Every time the World Cup or Euro Cup soccer is on, I find myself wondering why the Italian football shirts are blue. Common sense dictates that it should be green, white or red like the flag – so where did blue enter the equation?
This year whilst watching the Euro 2012 final between Italy and Spain, I finally resolved to investigate and here's what I found:
How the color blue relates to Italy:
The answer all relates to Italy's history: Did you know that Italy once had a king? In 1861 and up until 1946, Italy was ruled by the House of Savoy (sometimes spelled House of Savoia). Most royal families have their own coat of arms and the Italian royal family was no exception. There were a few versions of their coat of arms, but it's generally something like this: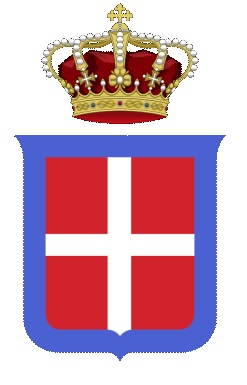 It features a shield with a red and white flag of Savoy (where Savoy is a region of Switzerland from which the royal family hailed. You'll notice that the Savoy flag is quite similar to the Swiss flag). The emblem also features a sky blue border. I have been so far unsuccessful in finding out *why* they chose blue as the color of the border (if you know please let me know in the comments below

). Some say it represents Italy's blue skies and sea.
Whatever the reason, this blue part of the coat of arms became the official color of the Italian royal family and the color that the nation adopted as the national color of Italy, known as "Azzurro Savoia" or Savoy Blue.
Even though the Italian royal family was overthrown in 1946 and the Savoy coat of arms was taken off the Italian flag, the blue national color stuck and to this day it still features as the national uniform color for Italian teams in various sports including soccer / football, ski and basketball.
The Italian soccer team is even nicknamed the "Azzuri" which means "the blues".
What happened to the Italian royal family?
If you're wondering where the Italian royalty disappeared to, they are actually still around and despite losing much of their influence over the country, they have retained some of their titles. There still exists a Duke of Savoy, a Prince of Naples, a Prince of Piedmont and a Duke of Aosta and their titled families.
. . .
Related Products