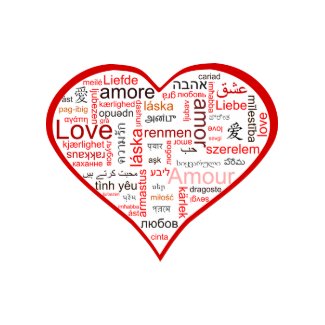 Valentine's Day is almost a worldwide phenomenon, celebrating romance and love every February 14th. In spite of celebrating it, many of us don't really know the origins of Valentine's Day nor why it's celebrated. What is the history of Valentine's Day and why do we celebrate it?
The first hints of Valentine's Day celebrations began in Roman Times
Much like many Christian holiday origins, the history of Valentine's Day began in Ancient Rome. At this time it wasn't known as Valentine's Day, but as the pagan festivals of Juno Februa and Lupercalia.
Juno Februa was celebrated on February 14th, after which there was the feast of Lupercalia. Juno Februa means "Juno the purifier" and it is thought that these festivals which both involved rituals of Februa (purifying) are behind the origin of the month's name. Amongst several things, this festive period celebrated a purification from evil spirits, poor health, the barrenness of winter, and infertility. The Roman calendar was a little different from ours, so February would have been far closer to springtime than it is today. The festival's association with increasing fertility may have contributed to the its link with love. Juno's role as the goddess of women and marriage may have further helped link these festivals to the idea of love.
What exactly was this Lupercalia festival?
Lupercalia was an unusual festival because even the Romans seemed to be unsure which gods it was dedicated to. Some candidates are Lupercus, who protected flocks from wolves, Faunus, the god of agriculture and shepherds, or Rumina (also known as Lupa), the she-wolf who nurtured and looked after the legendary founders of Rome, Romulus and Remus.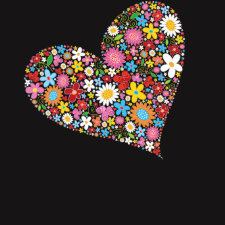 The festivities involved two interesting traditions:
The Love Lottery: In everyday life, boys and girls were kept separate, but on Lupercalia there was a "love lottery" of sorts, where the names of the available young ladies were written on pieces of paper and put in jars, urns or boxes. The young men would then draw a strip of paper, and custom demanded that they would be partners for the festival. Sometimes these pairings were the bud from which long-lasting love partnerships would blossom.

Flagellation for Fertility's sake

: After sacrificing a goat and a dog, and after a grand feast, young men would dash around and "beat" the bad spirits, bad luck and impurities out of things by whipping anything in the vicinity with goat skins. Women hoping for a baby would present their hands to be struck to help them beat infertility out of their system, in a type of fertility blessing, in the hope of blessing married couples with children. A whip with the goat skin was also believed to ease the pain of any imminent childbirth.
These customs, and the association of February 14th as a day celebrating things like love, fertility and marriage, mushroomed into other countries as the Roman Empire spread across the world.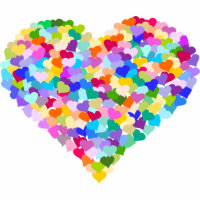 How did Lupercalia evolve into Valentine's Day?
When Christianity became powerful throughout the Roman Empire, church officials tried to stamp out Un-Christian Roman festivals and paganism. To aid in the transition, some Roman festivals were absorbed into Christianity by retaining some form of acknowledged celebration on the old festival days, but attaching new Christian symbolism and meaning to them.
Conveniently, a few saints by the name of Valentine were mentioned in martyrologies on February the 14th, so in 496AD Pope Gelsasius banned Lupercalia and proclaimed this date to be a Christain saint day: Saint Valentine's Day.
Instead of the un-Christian love lottery, the church started a lottery of Saints where instead of pulling love partners from a jar or box, a saint's name was pulled out, and the aim was to model your actions for the next year on the chosen Saint's revered and admirable behaviour. This didn't really catch on and this tradition died out after a few hundred years. But the name Saint Valentine's Day, and the old Lupercalian traditions of associating the day with love, fertility and marriage, stuck to this day.
So did Saint Valentine have nothing to do with love?
There are legends about possible connections of Saint Valentine with love:
Legend 1:
Some say that Saint Valentine deserves his name as the patron Saint of love. This story goes that Emperor Claudius II needed men to go to war to fight for Rome, and since married men didn't want to leave their families, they weren't good potential soldiers. Thus Claudius allegedly banned marriages and engagements.
Valentine, a priest at the time, is said to have gone against Emperor Claudius' wishes and married lovers in secret, and was punished for this, earning him the title of the patron saint of lovers.
Legend 2:
Others say that just before he was about to be martyred for preaching Christianity at a time when Emperor Claudius II banned Christianity, he wrote a note to a girl to reveal his love for her, signing it "From your Valentine", which lead to him becoming the patron Saint of love. It seems this story has no historical basis however.
- – -
Some say that Saint Valentine didn't particularly have a strong love story behind his tale of martyrdom, and that it is most likely that any connection to love links back to the Roman era prior to St Valentine's existence.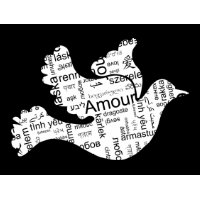 Related Articles
See related articles on the subject of culture including:
- Why do we have the engagement and wedding ring custom?
- Why do grooms wear a pocket square at weddings?
- Why do people go on honeymoons? And why do we call it a honeymoon?
- Why do we have the New Years Kiss tradition?

Related Products


Note:
This site is working in affiliation with Amazon.com and Zazzle. If you like a product that was recommended anywhere on this website, please consider buying these products via the links on this site, to help keep this website running. Thanks